In case you missed them, here are the links to Part I and II of this series.
Part I: The Honorable/Dishonorable Mentions of 2015
Part II: The Top Twenty-One, #11-21
And here are the movies released in 2015 I still need to see: 
Anamolisa
Carol
The Good Dinosaur
Joy
The Peanuts Movie
The Revenant
Room
Trainwreck
Alright, I've delayed enough. Here, at long last, are my Top Ten Films of 2015. You ready? Let's do this.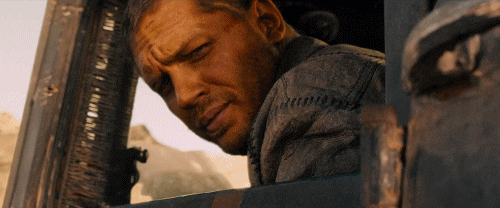 ---
10. INSIDE OUT
Directed by Pete Docter
After a string of disappointing efforts, Pixar finds itself back on top with its best film since 2010's Toy Story 3. Inside Out is the colorfully heartfelt tale of a young girl and the emotions running amuck in her head that charms, captivates and reduces us to blubbering infants by its conclusion – all the standard staples of a great Pixar movie.
9. EX MACHINA
Directed by Alex Garland
With his directorial debut, Alex Garland proves he's got more than just writing chops. Ex Machina is the work of an assured, confident filmmaker. It looks beautiful and features three incredible performances from Domhnall Gleeson, Oscar Isaac and Alicia Vikander. Funny, gripping and disturbing all in equal measure. One of the best original sci-fi efforts of the decade thus far.
8. LOVE & MERCY
Directed by Bill Pohlad
Paul Dano. Paul Dano, Paul Dano Paul Dano Paul Dano. Paul Dano. Paul Dano Paul Dano. Paul Dano? Paul Dano.

Love & Mercy is an effectively moving take on Brian Wilson, the creative force behind the Beach Boys, and his attempts as a young twenty-something to make the band's ultimate masterpiece Pet Sounds. This plot is intercut with the story of Wilson in his mid to late forties (wonderfully portrayed by John Cusack), burnt out, depressed and struggling. He meets Melinda Ledbetter (Elizabeth Banks) who not only brightens his life, but ultimately saves it. This film is also notable for featuring one of Paul Giamatti's two 2015 performances in which he plays a conniving, evil music producer/influencer/whatever.

But, seriously, Paul Dano. 'nuff said.
7. THE BIG SHORT
Directed by Adam McKay
If you were dying to know which film was the one that made it onto my list at the last second, look no further. The Big Short managed to sneak its way in because, simply put, it's fantastic. Director Adam McKay is playing with the big boys now and he fits right in, utilizing the same energetic storytelling of his popular comedy efforts (Anchorman, Step Brothers) to portray the tale of the 2007-08 financial crisis. The film is surprisingly fun and performances are strong all across the board.
6. THE END OF THE TOUR
Directed by James Ponsoldt
Jason Segel and Jesse Eisenberg give two of the best performances of the year and of their entire careers. The End of the Tour is essentially just one long conversation between two extremely intelligent and personable individuals after another, but that is exactly why it is so wonderful. It feels like the Bromance Edition of Richard Linklater's Before Sunrise Trilogy. It's funny, heartfelt, genuine and incredibly touching – a meaningful portrait of loneliness and the importance of companionship.
5. STAR WARS EPISODE VII: THE FORCE AWAKENS
Directed by J.J. Abrams
Not gonna lie, I had the most difficult time trying to figure out where this one should place on my list. I was afraid my bias for the franchise would result in me placing it higher than it really deserves, but then again, my bias against my bias might be clouding my judgment past the point of reason. It might be years before I can form an opinion on Episode VII that is completely untainted by expectation.
Ugh. This is madness.
But, really, there's no way to not be biased about Star Wars. As I'm sure is the case with the majority of you out there, I could probably cite Star Wars as the main reason I love films so much in the first place. It has an enormous and very special place in my heart. As a result, any sequel is automatically fighting a losing battle to gain my (our) respect and adoration.
And yet, despite this, The Force Awakens did it. I don't know how, but it did. What J.J. Abrams and co. have accomplished here is nothing short of some kind of modern miracle. The Force Awakens successfully managed to re-captured the fun and the spirit of the original franchise and introduced audiences to an endearing new cast of characters. Perhaps most impressive is just how organic it feels. My worry was that the bean counters would take hold and reduce The Force Awakens to a calculated effort. That is not the case in the slightest. The Force Awakens overflows with heart and a rousing spirit. My excitement for future entries is off the charts.
And, who knows, in retrospect this may end up being my favorite film of 2015 after all. Only time will tell!
4. BRIDGE OF SPIES
Directed by Steven Spielberg
With such an illustrious career under his belt, Steven Spielberg can pretty much make the greatest movies ever in his sleep. Case in point: Bridge of Spies, another subtle masterwork from the master filmmaker. This time around, Spielberg is aided by a PHENOMENAL screenplay, penned by none other than The Coen Brothers themselves. (And Matt Charman too, but doesn't it sound so much more exciting to read that Spielberg is directing a script written by the Coens? Sorry, Mr. Charman. I'm sure you're awesome too) And with Tom Hanks giving yet another incredible performance, Bridge of Spies is a winner in every possible respect.
3. SPOTLIGHT
Directed by Tom McCarthy
'The power of the press triumphs!' The current frontrunner for Best Picture more than deserves the accolade. Spotlight is one of 2015's most compelling dramas, featuring a knockout cast, a superb screenplay and tight direction. I was riveted from beginning to end.
2. CREED
Directed by Ryan Coogler
With 2006's Rocky Balboa, Sylvester Stallone had wrapped up his franchise so perfectly, a sequel wasn't even a glimmer in his eye. Then along comes Ryan Coogler of Fruitvale Station fame who has to go and ruin everything by pitching a sequel, which casts Rocky in a supporting role as a trainer to Apollo Creed's illegitimate son Adonis.
Did I say 'ruin'? I meant 'rock the s*** out of' everything. Creed is the best Rocky film since the original in 1976 and a stunning cinematic work that further proves Coogler's brilliance and the career trajectory of its rising star Michael B. Jordan. (Fantastic Four notwithstanding)

Also, can we go ahead and give Sly that Supporting Actor Oscar? K, thanks.
1. MAD MAX: FURY ROAD
Directed by George Miller
To be perfectly honest, no other film released in 2015 could have topped this list, because no other film comes remotely close to the sheer, cinematic glory accomplished by George Miller's magnum opus. Over the course of its brisk two-hour running time, Miller subjects the audience to what can only be described as a visual and auditory rush of insanity. It's like an adrenaline shot straight to the senses. It's action-packed like you wouldn't even believe, gorgeously shot by cinematographer John Seale and expertly edited by Margaret Sixel. It also has an incredible heart at its core and some spectacular performances from everyone involved. I've never seen anything like it and, in a day and age where we've seen practically everything there is to see, that is a major accomplishment.
There you have it. Any questions?